Posts for: October, 2017
By Milford Dental Group
October 26, 2017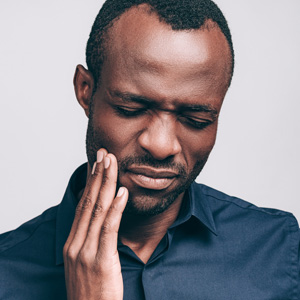 Your teeth and gums have a highly sensitive network of nerves. But while it can signal even the most subtle discomfort we may not be able to identify the cause with pinpoint accuracy. As a result, tooth pain could indicate more than one kind of problem including a decayed tooth, root sensitivity, infected gum tissues (like an abscess) or a dying pulp signaled by diseased nerve tissue inside the tooth.
On the other hand, not all tooth pain is the same: it can be dull or sharp, continuous or intermittent. It can feel like a constant, throbbing ache or a sharp wince when you eat or drink something cold or hot, or when you bite down. These differences could point our diagnostic examination in the right direction.
For example, sharp, throbbing pain could indicate deep tooth decay, especially if it suddenly stops. That would likely mean the nerves within the tooth pulp under attack by the infection have died and can no longer transmit pain. The infection, on the other hand is still very much active — this usually requires a root canal treatment (cleaning out the pulp and root canals of diseased and dead tissue and filling the empty spaces) if we're to save the tooth.
If, however, you're experiencing sensitivity from temperature or pressure, we could be facing at least a couple of scenarios. For one, your tooth could be fractured. More likely, though, periodontal (gum) disease triggered by bacterial plaque has caused the gum tissues to shrink back (recede) from the affected teeth so that the sensitive dentin layer is exposed and no longer protected by the gum tissue.
If we diagnose gum disease, we'll need to aggressively remove bacterial plaque from all tooth and gum surfaces. This procedure might require more than one appointment and the possibility of surgery if we encounter deep pockets of infection, especially around the roots. If gum recession is severe you may also need grafting surgery to replace the missing gum tissue or to re-cover the exposed areas of your teeth.
So, knowing the source of tooth pain will direct the course of treatment to follow. With proper treatment, though, the chances are good we can not only restore your teeth and gums to optimum health but we can end the pain.
If you would like more information on treating tooth pain, please contact us or schedule an appointment for a consultation. You can also learn more about this topic by reading the Dear Doctor magazine article "Confusing Tooth Pain."
By Milford Dental Group
October 11, 2017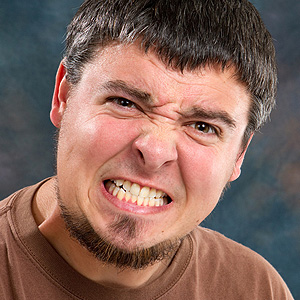 It's hard to avoid stress in the 21st Century. We're all bombarded with stressors, from work to family — even our smart phones!
The problem really isn't the stressors themselves but how we respond to them and try to relieve stress. This can often have a negative effect on our health. One example: bruxism, also known as teeth grinding or clenching.
These habits involve the rhythmic or spasmodic clenching, biting or grinding of the teeth, often involuntarily, beyond normal chewing function. It often occurs while we sleep — jaw soreness the next morning is a telltale sign. While there are other causes, stress is one of the most common for adults, bolstered by diet and lifestyle habits like tobacco or drug use, or excessive caffeine and alcohol.
Teeth grinding's most serious consequence is the potential for dental problems. While teeth normally wear as we age, grinding or clenching habits can accelerate it. Wearing can become so extensive the enamel erodes, possibly leading to fractures or cracks in the tooth.
When dealing with this type of bruxism, we must address the root cause: your relationship to stress. For example, if you use tobacco, consider quitting the habit — not only for your overall health, but to remove it as a stress stimulant. The same goes for cutting back on your consumption of caffeinated or alcoholic drinks.
Adopt an "unwinding" pattern at night before you sleep to better relax: for example, take a warm bath or keep work items or digital media out of the bedroom.  Many people also report relaxation or stress-relief techniques like meditation, mindfulness or biofeedback helpful.
There's another useful tool for easing the effects of nighttime teeth grinding: an occlusal guard. This custom-fitted appliance worn while you sleep prevents teeth from making solid contact with each other when you clench them. This can greatly reduce the adverse effects on your teeth while you're working on other stress coping techniques.
Teeth grinding or clenching can prove harmful over time. The sooner you address this issue with your dentist or physician, the less likely you'll experience these unwanted consequences.
If you would like more information on the causes and treatments for teeth grinding, please contact us or schedule an appointment for a consultation. You can also learn more about this topic by reading the Dear Doctor magazine article "Teeth Grinding: Causes and Therapies for a Potentially Troubling Behavior."