Posts for tag: veneers
By Milford Dental Group
April 17, 2019
Get the smile you've always dreamed about thanks to dental veneers.
Do you wish you felt more confident in your appearance but your smile is holding you back? Are you dealing with dental imperfections that
make you embarrassed by your smile? If so, our Milford, MA, dentists Dr. Peyman Beigi and Dr. Nina Raeisian offer porcelain veneers to hide these imperfections and to give you a smile that you feel more confident showing off.
Veneers are a fast and easy approach to getting a more beautiful and perfect smile. These customized porcelain shells are designed to mimic the look of real tooth enamel. They are then bonded to the front surface of your teeth to alter the appearance of your smile. Each veneer is precisely shaped to fit your teeth.
What cosmetic dentist issues can veneers improve?
There is a wide range of dental issues that could greatly benefit from getting veneers. You may want to consider getting dental veneers if you are dealing with:
Discolorations (particularly severe stains and ones resistant to teeth whitening)
Chips and cracks
Worn or uneven teeth
Malformed teeth
Gaps between teeth
Crooked or overlapping teeth
Veneers can be a simpler and faster treatment option than dental crowns or orthodontic treatment for improving your smile. For one, dental crowns require a significant amount of tooth enamel to be removed prior to placing the crown. With veneers, a very small amount of enamel is shaved off of the front of your teeth before veneers can be placed.
Furthermore, veneers have the ability to give you a straighter smile, which can be wonderful news for those dealing with minor misalignments such as gaps between teeth, crowding or minor overlapping. This means that instead of wearing braces for up to a year or more, you could fix your misaligned smile in as little as 2 or 3 visits with dental veneers.
Milford Dental Group is dedicated to providing comprehensive dental care to patients in Milford, MA. If you want to discuss getting porcelain veneers with us then call our office today at (508) 966-7923 to schedule an evaluation.
By Milford Dental Group
December 26, 2018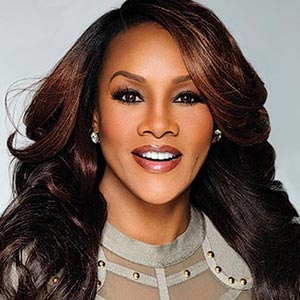 What's an actor's most important feature? According to Vivica A. Fox, whose most recent big-screen role was in Independence Day: Resurgence, it's what you see right up front.
"On screen, your smile and your eyes are the most inviting things that bring the audience in" she said. "Especially if you play the hot chick."
But like lots of people, Vivica reached a point where she felt her smile needed a little help in order to look its best. That's when she turned to a popular cosmetic dental treatment.
"I got veneers years ago," Ms. Fox told Dear Doctor magazine in a recent interview, "just because I had some gapping that probably only I noticed."
What exactly are dental veneers? Essentially, they are thin shells of lustrous porcelain that are permanently attached to the front surfaces of the teeth. Tough, lifelike and stain-resistant, they can cover up a number of defects in your smile — including stains, chips, cracks, and even minor spacing irregularities like the ones Vivica had.
Veneers have become the treatment of choice for Hollywood celebs — and lots of regular folks too — for many reasons. Unlike some treatments that can take many months, it takes just a few appointments to have veneers placed on your teeth. Because they are custom made just for you, they allow you to decide how bright you want your smile to be: anywhere from a natural pearly hue to a brilliant "Hollywood white." Best of all, they are easy to maintain, and can last for many years with only routine care.
To place traditional veneers, it's necessary to prepare the tooth by removing a small amount (a millimeter or two) of its enamel surface. This keeps it from feeling too big — but it also means the treatment can't be reversed, so once you get veneers, you'll always have them. In certain situations, "no-prep" or minimal-prep veneers, which require little or no removal of tooth enamel, may be an option for some people.
Veneers aren't the only way to create a better smile: Teeth whitening, crowns or orthodontic work may also be an alternative. But for many, veneers are the preferred option. What does Vivica think of hers?
"I love my veneers!" she declared, noting that they have held up well for over a decade.
For more information about veneers, please contact us or schedule an appointment for a consultation.
By Milford Dental Group
December 19, 2017
Enhance your smile with dental veneers by correcting or concealing cosmetic imperfections with teeth. Dental veneers are thin covers
applied to the front of problem teeth. They can be used to improve the appearance of teeth with chips, cracks, or stains. Veneers can even improve the shape and appearance of teeth that are oddly shaped or slightly crooked. Once installed, dental veneers look and function like your natural teeth. At Milford Dental Group, Dr. Peyman Beigi and Dr. Nina Raeisian are your Milford, MA, dentists for installation of dental veneers.
Installation of Dental Veneers
Dental veneers can be made from different materials. Porcelain is commonly used because it closely resembles the look of natural tooth enamel. It can also be color-matched to your existing teeth, which helps the veneers look completely natural, as well as to readily blend in with the surrounding teeth. As mentioned, dental veneers are extremely thin covers. They are not meant to replace your existing tooth. They are affixed to the front of problem teeth to cover cosmetic flaws.
To install dental veneers, a thin layer of enamel is first removed from the surface of the tooth. In other words, the front surface of the tooth is shaved down slightly. Removing a bit of enamel allows the dental veneer to sit flush with the surrounding teeth once installed. If a layer of enamel was not removed, the veneer would protrude slightly past the surrounding teeth. Once the tooth with cosmetic imperfections is prepped, the veneer is permanently affixed to the tooth using a dental adhesive.
Benefits of Dental Veneers
Dental veneers offer several benefits and there are a variety of cosmetic imperfections they can conceal or correct. Your Milford area dentist can help you decide if dental veneers are the right choice for enhancing your smile. Some of the many benefits of dental veneers are:
Repairing chipped or cracked teeth
Concealing stains and discolorations
Correcting the shape of misshaped teeth
Smoothing out uneven surfaces
Closing small gaps between teeth
Correcting uneven spacing between teeth
Installation is permanent so they will not fall off
Veneers look just like your natural teeth
Veneers are color-matched to your existing teeth
Take care of cosmetic imperfections and enhance your smile with dental veneers. They can correct and conceal a variety of issues and give you the smile you desire. To schedule an appointment with Dr. Beigi or Dr. Raeisian, your Milford, MA, dentists for veneers, contact the Milford Dental Group.